What's on this week?: MAYA ANGELOU, BLAIR UNDERWOOD, STACEY DASH, 50 CENT, ARSENIO HALL, and MORE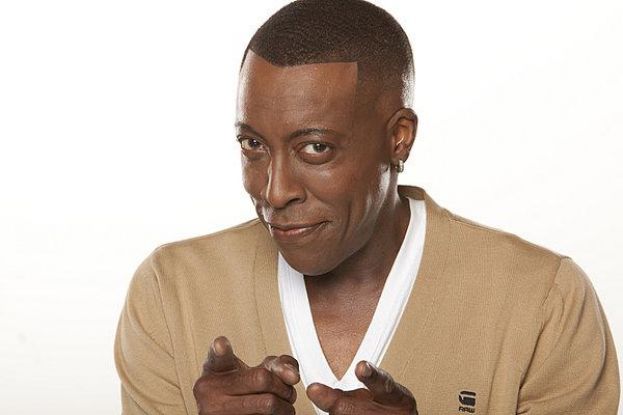 This WHAT'S THE 411 episode features our homage to the legendary poet, author, and film director, DR. MAYA ANGELOU. WHAT'S THE 411 host KIZZY COX, had the opportunity to get an exclusive interview with Dr. Angelou at the National Book Awards last November. We're also discussing events and updates about BLAIR UNDERWOOD, STACEY DASH, 50 CENT, ARSENIO HALL, the late MILES DAVIS, DON CHEADLE, TYRA BANKS and more.
So here's what we're talking about this week:
Music icon and businessman, DR. DRE, sold Beats Electronics to apple for three billion dollars. The deal works out to 2.6 billion dollars in cash and $400 million that will vest over time. Could DRE have done more with beats by DRE?
CBS cancelled THE ARSENIO HALL show. The move came three months after CBS had announced that it would renew the show for a second season. Why the about face?
Actor BLAIR UNDERWOOD was nominated for the TV Critics Association Award for best supporting actor for the Lifetime movie A TRIP TO BOUNTIFUL. On Blair's Facebook page, he congratulated his co-stars, those involved in making the film, and his fans for their support of the film.
50 CAN'T THROW! Rapper 50 CENT threw the first pitch at a recent New York Mets game.
It was the worst first pitch in major league history! 50 said he did practice before he took the field, but what happened 50???
The late jazz legend Miles Davis was honored last week with his own street. A stretch of West 77th Street, between Riverside Drive and West End Avenue has been renamed MILES DAVIS WAY in his honor. Davis was once a long-time resident of this Upper West Side neighborhood.
OMG! STACEY DASH is joining FOX NEWS.
WHO IS ON THE CARPET THIS WEEK?
WIMPY AND SELL OUT POLITICIANS who won't or can't stand up to the gun manufacturers' lobby!
Chicago is becoming the murder capital of the U.S., almost every day we're hearing news of gun violence in New York City, and Richard Martinez, a grieving father whose son was killed by a crazed gunman at the USC-Santa Barbara Campus is outraged. He told the crowd at a rally for the victims:
"Today, I'm going to ask every person I can find to send a postcard to every politician they can think of with three words on it "not one more"
WHAT'S IN THE ENTERTAINMENT AND LIFESTYLE PIPELINE?
Acclaimed actor DON CHEADLE will star as MILES DAVIS in an upcoming biographical film entitled KILL THE TRUMPET PLAYER. Actress ZOE SALDANA will portray Davis' first wife, Frances. No release date has been set.
JUNE is BLACK MUSIC MONTH. EBONY magazine has a new issue out, a collector's edition, with BEYONCE on the cover. This issue features a 25-page salute to music's movers and shakers.
UNBREAK MY HEART was a big hit for TONI BRAXTON. It is also the title of her new autobiography, which hit bookstores this week. Also in the bookstores this week, is a biography by renowned opera singer BARBARA HENDRICKS entitled LIFTING MY VOICE, A MEMOIR.
SMEYES is coming to daytime. TELEVISION PRODUCER AND MODEL, TYRA BANKS IS COMING TO DAYTIME.
NOTE: What's The 411TV hosts comments are their own and not necessarily the opinion of What's The 411 Networks.