Throwback Interview: Busta Rhymes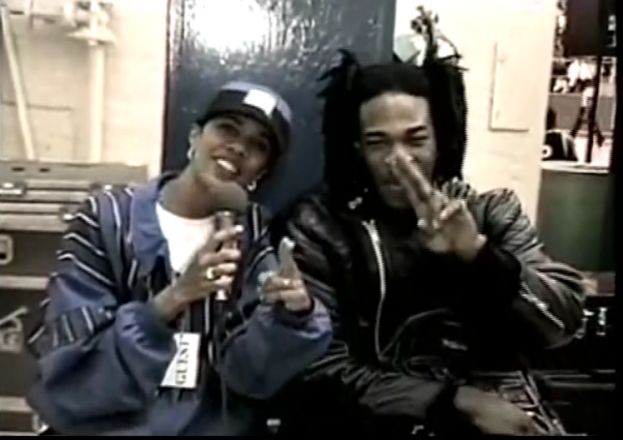 Photo Credit: What's The 411 Networks
Amelia Moore interviewing Busta Rhymes at a charity basketball game held at Long Island University in Brooklyn
Busta Rhymes checks in with Amelia Moore after an SWV - Hot 97 Charity Basketball Game held at Long Island University
Rapper Busta Rhymes tells What's The 411 co-host Amelia Moore that he is making moves and not letting any grass grow under his feet. Busta's production company Flipmode Entertainment now has a relationship with Rowdy Records, Arista Records, to go beyond just making music. He's set to debut Rampage aka the Last Boy Scout, on the Flava in Ya Ear remix with Craig Mack.
Making all the moves to represent in the 9-5 (aka 1995), Busta says Leaders of the New School are still working together and as individuals. Some of the moves include moving more into movies as Busta Rhymes was first blessed to be part of the cast of an HBO special, Strapped, starring Fredro Starr from Onyx, and Bokeem Woodbine and directed by Forest Whitaker. From that opportunity Who's The Man came as Leaders of the New School with a hook-up with Ed Lover and Dr. Dre. Next came a part in Higher Learning, which was directed by John Singleton, and stars Omar Epps, Ice Cube, Kristy Swanson, Michael Rapaport, Laurence Fishburne, and Regina King.
The moral of Busta Rhymes' story is diversification, having the right networks, being open-minded to expand beyond your comfort zone, and being ready.