What's The 411TV:Chris Brown offers advice, Actress Daniele Watts Handcuffed for PDA, School's Out for Nicki Minaj, and more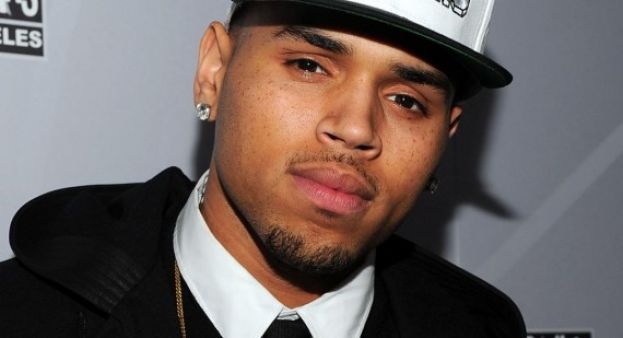 Recording artist, dancer, and actor, Chris Brown
In this episode of What's The 411, the panel of Kizzy Cox, Jacinda Motton, Rita Obi, an Glenn Gilliam are talking about:
The children of the late R&B singer, Marvin Gaye, have filed papers for a summary judgment in a lawsuit over the Robin Thicke song, Blurred Lines.
SNL welcomes a new cast member for its Weekend Update segment. Michael Che, formerly of Comedy Central's Daily Show, is the first black cast member to host the segment in the show's 40-year history.
Actress Daniele Watts was briefly handcuffed and detained by two police officers on Thursday, September 11th, after allegedly engaging in public display of affection (PDA) with her boyfriend.
Minnsesota Vikings running back, Adrian Peterson, child abuse charges.
There have been celebrity responses to the Ray Rice incident. Singer Chris Brown, who had his share of abuse, offered this advice: "Ray (Rice) or anybody else, because I'm not better than the next man, I can just say I've been down that road and I've dealt with situations and made my mistakes, too. But it's all about how you push forward and how you control yourself."
ON THE CARPET
It's obvious. NFL Commissioner Roger Goodell should be called on the carpet primarily because of his declaration that he, nor anyone within the NFL, had seen the Ray Rice elevator video before TMZ SPORTS released the video to the public on September 8th.
IN MEMORIAM
Bandleader, musician, composer, and educator, Gerald Wilson, died on Monday, September 8 at age 96, and jazz great Joe Sample passed away on Friday, September 12 at the age of 75 years-old.
Red Carpet fashions during New York Fashion Week featuring celebrities:
• Angela Simmons, shoe designer and entrepreneur
• Joan Smalls, fashion model
• Nicki Minaj, rapper, singer, and actress
• Skylar Diggins, professional basketball player with Tulsa Shock (WNBA)
• Tracee Ellis Ross, actress, producer, and television host

Vogue magazine gets smacked down for Columbusing after declaring that we are in the Age of the Big Booty. The Twittersphere jumped all over Vogue with the #VogueArticles.
WATCH VIDEO AND JOIN THE CONVERSATION