Brooklyn Nets Head Coach Lionel Hollins Supports Deron Williams' Signature Charity Event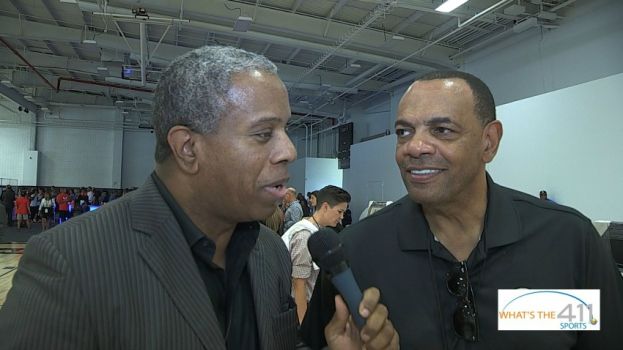 Photo Credit: Clyde Davis/What's The 411 Networks
Brooklyn Nets head coach talking with What's The 411Sports host, Glenn Gilliam
Newly-minted Brooklyn Nets head coach Lionel Hollins was on hand to support the team's point guard Deron Williams' 5th Annual Celebrity Dodge Barrage. Held at Basketball City near the South Street Seaport, the charity event is Williams' signature fundraising event to support the Point of Hope Foundation.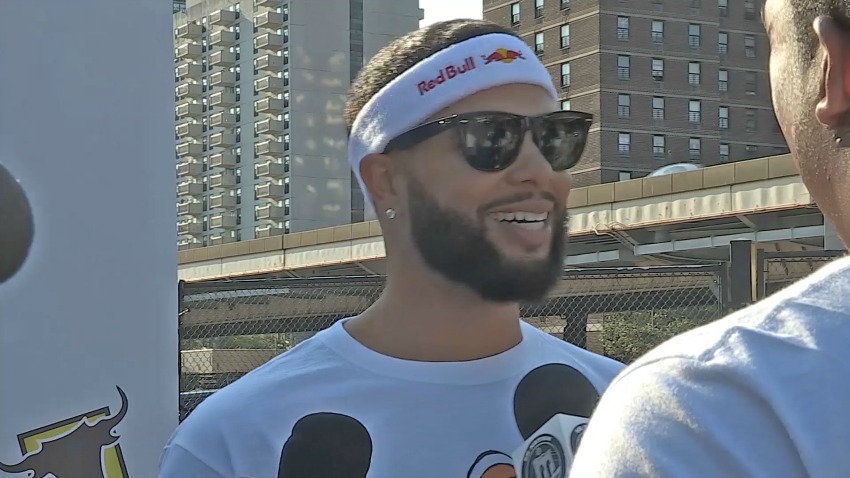 Brooklyn Nets point guard Deron Williams talking with reporters at his 5th Annual Celebrity Dodge Barrage. Photo Credit: Clyde Davis/What's The 411 Networks
All proceeds from the event will benefit the Point of Hope Foundation and Brooklyn's League Education and Treatment Center which will utilize the funds to expand the existing playground that will be named the Deron Williams Playground after completion.
Brooklyn Nets teammates that were in the house included Jarrett Jack, Andrei Kirilenko, and FIBA World Cup gold medalist Mason Plumlee. This was Mason's second year at the dodge ball charity event and he fully expected to be a repeat dodge ball champion.
WATCH VIDEO WITH COACH HOLLINS