New York Giants Cornerback Walter Thurmond Launches Foundation for Arts and Education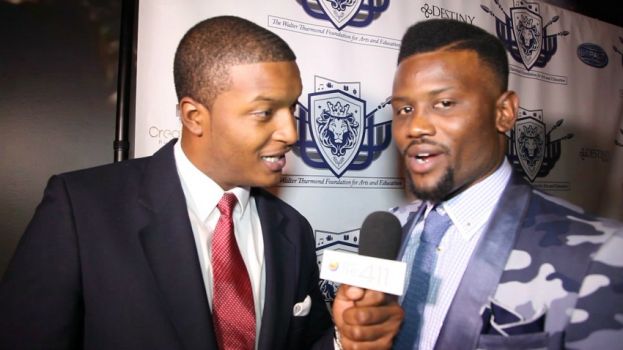 Photo Credit: Alexis Williams/What's The 411 Networks
What's The 411Sports reporter, Chris Graham talking with New York Giants cornerback Walter Thurmond about the Launch of the Walter Thurmond Foundation for Arts and Education
New York Giants Walter Thurmond hosted a cocktail party in celebration of the launch of the Walter Thurmond Foundation for Arts and Education, in partnership with United Way of New York City's ReadNYC, Pros for Africa, and Impact Repertory Theater. Invited guests included fellow New York Giants Quintin Demps and educator, artist, poet, writer, producer, director, Jamal Joseph among others.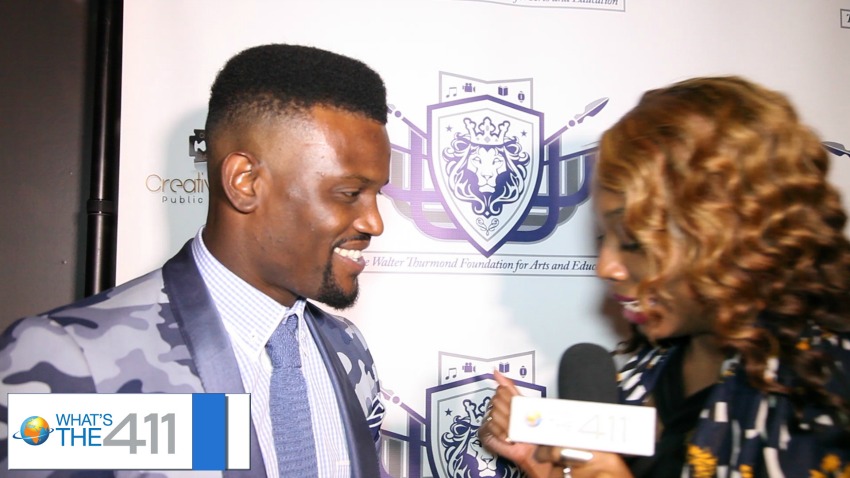 What's The 411's host and fashion reporter, Jacinda Motton, checked out Walter Thurmond's fashion for the evening and reporter Chris Graham talked to Walter about his charitable venture, the Walter Thurmond Foundation.
What are Walter Thurmond's aspirations and dreams for the Walter Thurmond Foundation.
"I'm just trying to support different programs that really cater to the youth both domestically and internationally those are the biggest needs," said New York Giants cornerback Walter Thurmond. "The youth are our future, they need to get the best education out there possible."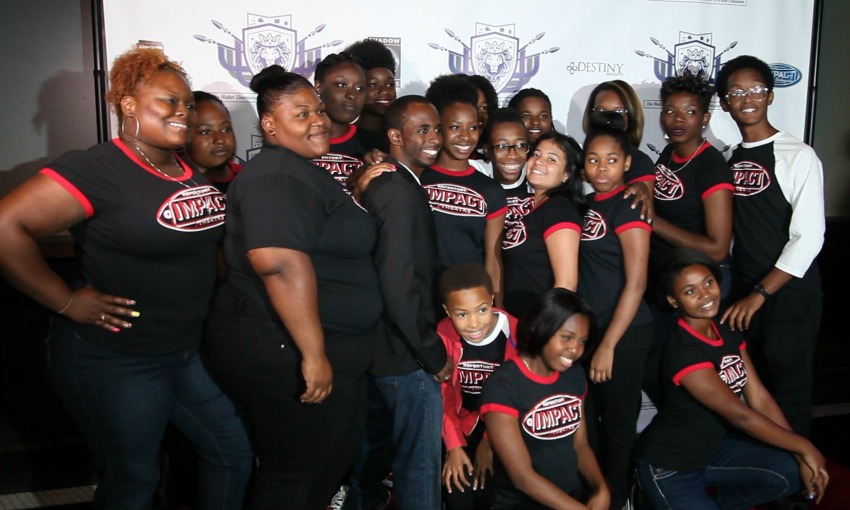 Impact Repertory Theater at the Launch of the Walter Thurmond Foundation for Arts and Education. Photo Credit: Alexis Williams/What's The 411 Networks
So what's the message you want to give to young people?
"..to believe all your dreams can come true and really go out there and work for those dreams," Thurmond responded. "I am a living testament to that situation. I just want to inspire the younger generation to achieve any goals that they have."
Interesting enough, Walter Thurmond is supporting arts and education, but did not play any instruments or focused on art as a kid growing up. Just straight up football.
"..just straight football, but I have a big fascination with film and everything like that," he said. "I have been fortunate to start my own film company and I have a couple of projects that we've been working on so that's where arts and education come in... really just trying to encourage kids to do whatever their dreams are."
WATCH VIDEO: Walter Thurmond Launches Walter Thurmond Foundation for Arts and Education