Memorial Service for the Legendary Award-winning Actress, Ruby Dee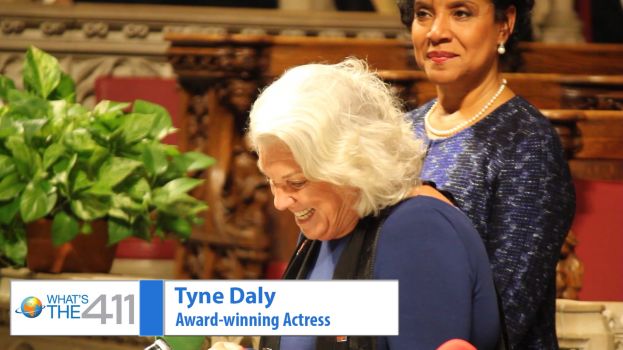 Photo Credit: Alexis Williams/What's The 411 Networks
Award-winning actress Tyne Daly reading the words of the legendary Ruby Dee. Tony award-winning actress Phylicia Rashad is in the background
On September 20, 2014, New Yorkers held a memorial service for Ruby Dee, the legendary award-winning actress, poet, wife to award-winning actor Ossie Davis, civil rights activists, mother, grandmother, friend, neighbor, and mentor. Yes, as you will see in this video, Ms. Dee was all that and more.
In this video are friends, acquaintances, neighbors, and admirers, who all bring Ms. Dee to life with their words and through hers.
Some of the celebrities that can be seen in this video are: are former NYC Mayor David N. Dinkins, Sonia Sanchez, Phylicia Rashad, Glynn Turman, Tyne Daly, Lynn Whitfield, Kim Fields, S. Epatha Merkerson, and Alicia Keys.
WATCH VIDEO: Scenes from Ruby Dee's Memorial Service
Videographer: Alexis Williams