What's The 411TV Announces Its List of 25 People to Watch in 2017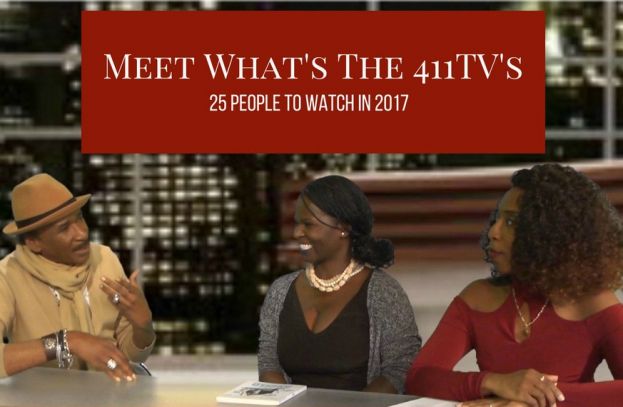 Photo Credit: What's The 411TV
What's The 411TV's list of 25 People to Watch in 2017 with Angelo Ellerbee (left), president and CEO of Double XXPosure Media Relations and author of the new book Ask Angelo
Celebrity and Entertainment P.R. Guru Angelo Ellerbee Tops What's The 411TV's list

of 25 People to Watch in 2017
Click Photo Below for Visual Presentation of 25 People to Watch in 2017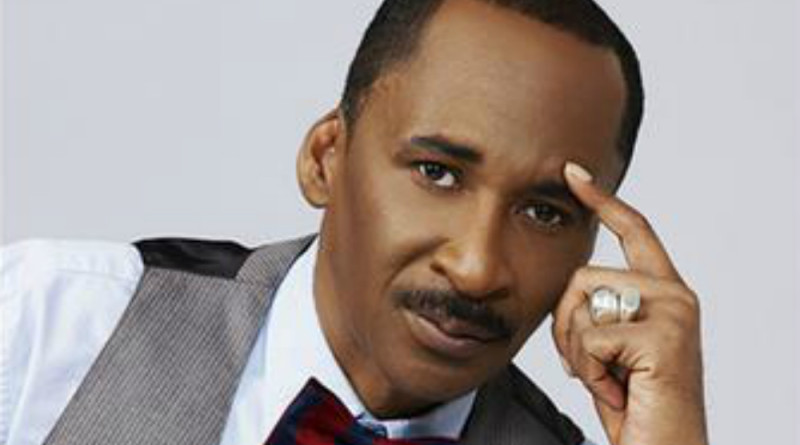 Brooklyn, NY; January 9, 2016—What's The 411TV, a Brooklyn-based media company, today, announced its list of 25 People to Watch in 2017; and 46-year veteran of celebrity and entertainment public relations, Angelo Ellerbee, president and CEO of Double XXPosure Media Relations and author of the new book Ask Angelo, tops the list.
A designer by training, Angelo Ellerbee started his business focused on entertainment 46 years ago, and his life is a clear example that relationships matter. Angelo got his start in entertainment publicity working on the film, Native Son, which starred Oprah Winfrey. The Native Son gig came about because of his association with James Mtume, a Grammy Award-winning R&B musician, songwriter, and radio personality, who created the music for the film. Angelo met James Mtume, because Mtume's wife, also a designer, often attended Angelo's shows. From film publicity to recording artist publicity, Angelo's business took off. He became the "go to" publicity firm for record companies' Black music divisions, particularly from the 1980s to the early 2000s.
"For the fifth consecutive year, What's The 411TV has brought great stories to the public," said Ruth J. Morrison, CEO and Executive Producer, What's The 411TV. "I never get tired of listening to the backstories of how people and things evolve. It is incredibly inspiring and moving to listen to Angelo Ellerbee, Vera Moore, and Eustace Greaves, entrepreneurs with businesses that are more than 25-years-old, as well as the millennial entrepreneurs Lisette Ffolkes; Cylla Senii; Brandon Brathwaite; and Asha Boston who are on an entrepreneurial startup journey. Our list also includes founders of nonprofits, the phenomenal Marian Wright Edelman and Carl Clay, each seeking to solve problems within their communities. On the sport side, athletes Carmelo Anthony, Jimmy Butler, Sean Kilpatrick, Brook Lopez, and Jeremy Lin make the list, along with Dr. Riley J. Williams III, an Orthopedic Surgeon, Medical Director and Head Team Orthopedic Surgeon for the Brooklyn Nets (NBA) professional basketball team. And, it warms my heart to watch and listen to DJ Annie Red, an eight-year-old inspirational kid rapper, athlete, painter, and musician."
As in years past, the eclectic list consists of people interviewed by What's The 411TV reporters primarily as exclusives.
Below is What's The 411TV's list of 25 People to Watch in 2017:
1. Angelo Ellerbee; CEO, Double XXPosure Media Relations
2. Marian Wright Edelman; an advocate for the rights of disadvantaged children
3. Dr. Riley Williams; an Orthopedic Surgeon, Medical Director and Head Team Orthopedic Surgeon for the Brooklyn Nets (NBA)
4. Carl Clay; writer, producer, filmmaker, visionary, and founder of the Black Spectrum Theatre
5. LaTanya Richardson Jackson; actress, producer, and philanthropist
6. Vera Moore; CEO, Vera Moore Cosmetics, owner a 37-year-old cosmetics company created for women with darker skin tones
7. Carmelo Anthony; Forward, NY Knicks (NBA) professional basketball team
8. Jimmy Butler; Shooting Guard/Small Forward, Chicago Bulls (NBA) professional basketball team
9. Sean Kilpatrick; Guard, Brooklyn Nets (NBA) professional basketball team
10. Brook Lopez; Center, Brooklyn Nets (NBA) professional basketball team
11. Jeremy Lin; Guard, Brooklyn Nets (NBA) professional basketball team
12. June Ambrose; celebrity stylist and fashion designer dressing some of the biggest Hollywood stars in the business
13. Paulina Porizkova; a Czechoslovakian model, actress, author, and philanthropist
14. Eustace L. Greaves Jr.; LUTCF, the owner of Greaves Financial Services and The Bridge Insurance Agency
15. Paul D. Jones, financial wiz and author of several money management books including, I Quit Being Broke
16. Asha Boston; journalist and documentarian; widely recognized for the documentaries, The Dinner Table, and A Time Before Kale
17. Cylla Senii and Brandon Brathwaite; the producing team for the web series, Situationships
18. Lisette Ffolkes; millennial entrepreneur and President, Jam+Rico, a jewelry and apparel design firm
19. Blushhh Music; a harmonically blended hip-hop and R&B trio from the man and company that brought us Destiny's Child
20. Terrell "T-Rex" Simon; singer, and artist management
21. Sean C. Turner and Douglas Wade; actors and principal actors in the Black Spectrum Theatre's production of August Wilson's Two Trains Running
22. DJ Annie Red; the seven-year-old dynamo athlete, painter, and musician
23. Roxanne Persaud, New York State Senator representing New York's 19th Senatorial District
24. Mercedes Narcisse; community activist, and former candidate for the New York state Senate
25. Natasha Leath; a Motivational Spiritualist, who has a gift to read people's past, present, and future
A special note:
Congratulations to Courtney Rashon!
Courtney Rashon is a celebrity makeup artist and beauty consultant; owner of Pretty Girl Gang Cosmetics; television host with the award-winning television show, What's The 411; and now, Courtney is the author of the new book, Giving Face: The Art To Looking Flawless For Every Occasion.
Past Honorees:
Past personalities on What's The 411TV's list previously named 25 Most Interesting People include: Harry Belafonte; documentary photographer Steven Somerstein; the late Maya Angelou; Serena Williams; NFL Hall of Famer Michael Strahan; authors James Paterson and Ta-Nehisi Coates; breast cancer survivor and founder of Beating Cancer in Heels CEO, Marlena Ortiz; Motown Founder, Berry Gordy; Brooklyn Nets owner Mikhail Prokhorov; New York Knicks great and Basketball Hall of Famer Willis Reed; Basketball Hall of Famer and entrepreneur Earvin "Magic" Johnson; NFL player Richard Sherman; former heavyweight boxer Mike Tyson; former WNBC-TV news anchor Sue Simmons; and more.
About What's The 411TV
Based in Brooklyn, New York, What's The 411TV connects sophisticated multi-cultural audiences with its content through its distribution platforms of television, online, and mobile.
What's The 411TV produces two weekly television shows, What's The 411, an award-winning entertainment and lifestyle television show and What's The 411Sports, a sports news and commentary television show. The company covers the Brooklyn Nets, New York Knicks, New York Giants, US OPEN, and other sports events.
What's The 411TV's celebrity portfolio consists of interviews with Magic Johnson, Beyonce, Denzel Washington, Meryl Streep, Morgan Freeman, Danny Glover, Harrison Ford, Samuel L. Jackson, Angela Bassett, Angelina Jolie, Jennifer Hudson, and many, many more.
About Ruth J. Morrison
Ruth J. Morrison is the CEO and Founder of What's The 411 Networks, an integrated media, marketing, and events, company, which produces the award-winning weekly news and information television show, What's The 411; What's The 411Sports, and the soon-to-be, What's The 411Business.
A video streaming pioneer, Ms. Morrison developed and launched from conception the City of New York's multi-channel cable television network and served as a Communications Director and Legislative Advisor to a New York member of the U.S. Congress. She is the first African-American independent television producer to have a weekly television show on WNYC-TV and for three years, she worked in Brasil as an entertainment and television licensing consultant for an American company.
Ms. Morrison earned a master's degree in Interactive Telecommunications from the prestigious Tisch School of the Arts at New York University and she was a Communications Fellow at the Annenberg Washington Program of Northwestern University. She taught courses in telecommunications at Fordham University and she completed her coursework towards a Ph.D. in Political Science at Columbia University.
###