2013 Brooklyn Beer and Wine Festival Comes to Bedford-Stuyvesant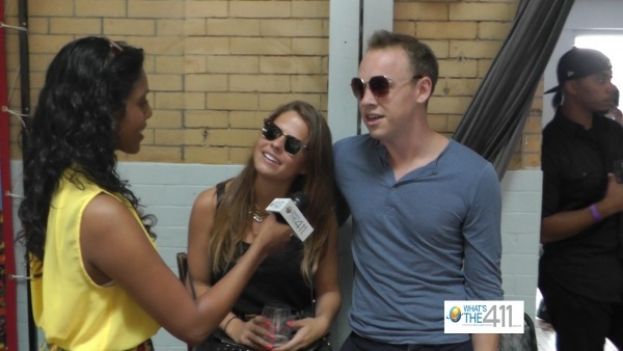 Photo Credit: Jesse Whitehead/What's The 411 Networks
What's the 411TV reporter, Stacy Narine, talking with guests at the Brooklyn Beer and Wine Festival
On one of the hottest days of the summer, What's The 411TV's correspondent, Stacy Narine, was out at the 2013 Brooklyn Beer and Wine Festival held at The Lab in Bedford-Stuyvesant.
Amidst the DJ sounds of DJ Red Boy and DJ CEO, she met Brooklynites and others from Manhattan and New Jersey enjoying beer, wine, food, donuts, and good music.
Pearl Callender, a Trinidadian living in Bedford-Stuyvesant for the past 20 years, was sipping a ginger syrup from Barrow's called Intense Ginger Liquer; while Andrea Rothchild was finishing up a Curious Traveler, a refreshing drink that taste like lemonade mixed with beer. The one and only Todd Jones, donutologist and owner of Sweet Dreams Mini Donuts was also in the house.
The organizers may need to find a bigger venue for next year because the word is already out to be there next year!
VIDEO: 2013 BROOKLYN BEER AND WINE FESTIVAL
Videography by Jesse Whitehead
Last modified onThursday, 28 January 2016 03:39