Noel Pointer Court Makes Its Debut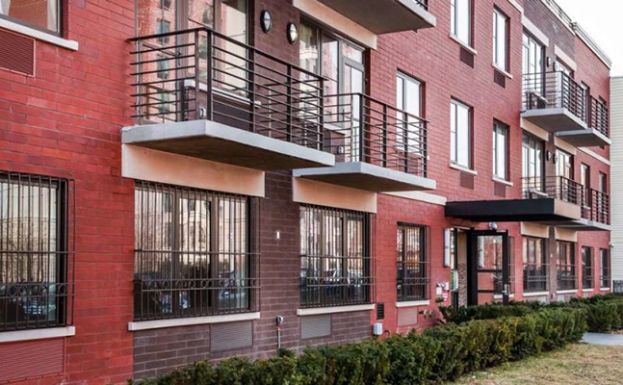 Photo Credit: Unknown
Noel Pointer Court in the heart of the Bedford-Stuyvesant neighborhood of Brooklyn
Noel Pointer Court is Not Your Typical Low-Moderate Housing Complex
Today was the ribbon-cutting and grand opening ceremony for Noel Pointer Court, a newly-constructed residential building with 23 affordable apartments developed by Bridge Street Development Corporation (BSDC).
As you can see from the photos, this is not your typical low-to-moderate income housing. Kudos to BSDC!
The building, named in honor of the late Brooklyn-born jazz violinist Noel Pointer, is located at 790 Lafayette Avenue between Throop and Marcus Garvey Avenues in the heart of Bedford-Stuyvesant.
Low-and moderate-income tenants for the eight 1-bedroom and fifteen 2-bedroom apartments were selected via a public lottery process conducted in partnership with the NYC Department of Housing Preservation and Development.
More than 4,000 applications were received.