Jada Pinkett Smith Calls for Oscar Boycott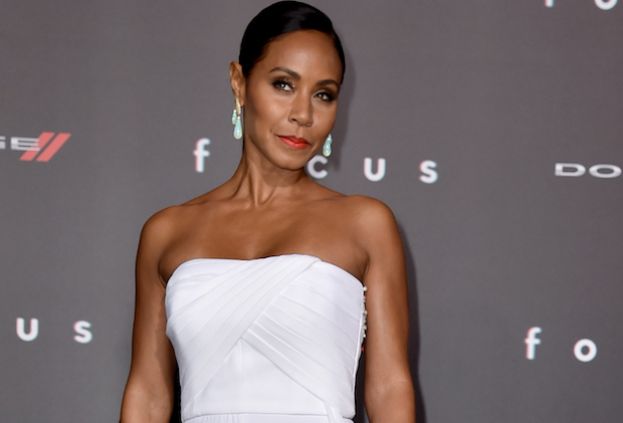 Photo Credit: Getty Images
Actress Jada Pinkett Smith calls for an Oscar boycott because of lack of diversity and inclusion in the acting categories
VIDEO DISCUSSION: Actress Janet Hubert calls Will Smith and Jada Pinkett Smith's Oscar outrage self-serving
It is the video that has gone viral. Actress Jada Pinkett-Smith said that she will boycott this year's Academy Awards due to the lack of diversity in actor category nominations.
The video has gotten over 5 million views. Pinkett made the call after the academy failed to nominate any actor of color for an award for the second year in a row.
Actress Janet Hubert, who worked with Will Smith, Pinkett-Smith's husband, on the Fresh Prince of Bel-Air jumped into the fray. Referring to Pinkett Smith as "Miss Thing," Hubert opens her video by asking, "Does your man not have a mouth of his own with which to speak?" before launching into her thoughts on the controversy that has drawn so much attention.
"I find it ironic that somebody who has made their living and has made millions and millions of dollars from the very people that you're talking about boycotting just because you didn't get a nomination, just because you didn't win?" said Hubert. "That's not the way life works, baby."
Black Twitter, using the hashtag #oscarssowhite, also called for a boycott after Pinkett's husband, actor Will Smith was snubbed for Concussion and actor Idris Elba for Beast of No Nation. The movie Creed only received recognition for best supporting actor, Sylvester Stallone, and none for best director or actor.
The critically acclaimed picture, Straight Out of Compton, did not receive a nod for best picture. But actor and rapper Ice Cube said: "It's the Oscars. They do what they do, but I can't be mad. The movie grossed over $200 million."

Onika McLean is president of Lexington Development Group and a co-host and assistant producer of What's The 411, where she focuses on the intersection of entertainment, pop culture, and politics. As president of Lexington Development Group, she helps small businesses to amplify their voices.
When Onika is not working, she enjoys sitting on the deck of her house on moonlit evenings with a glass of wine in her hand.
#AskOnika