Go in to see Breaking In [MOVIE REVIEW]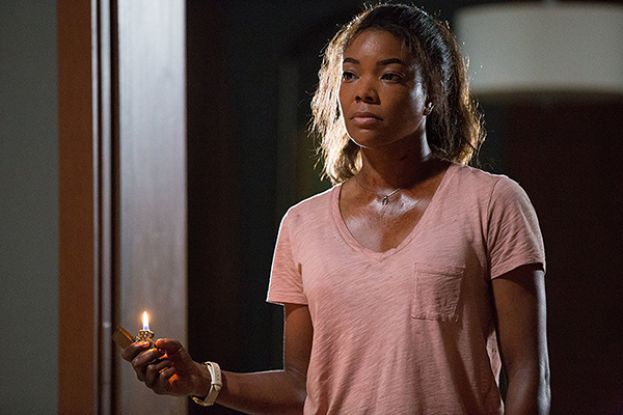 Photo courtesy of Universal Pictures
Gabrielle Union starring as Shaun Russell in the movie Breaking In
After her father's sudden death, Shaun Russell (Gabrielle Union) and her two children, Jasmine (Ajiona Alexus) and Glover (Seth Carr) make the several hours drive to his large estate. Shaun, who was estranged from her dad, decides to put his house for up sale immediately. But little did she know that there would be four sinister characters hiding inside, more interested in the contents of the house than she is. These men have no qualms about destroying anything or anybody to get what they want. Shaun has to draw deeply into all her physical and mental skills to protect her children and herself.
From the start, Breaking In quickly becomes suspenseful and dramatic, turning the first pleasant, almost boring scene into a shockingly violent one. Being only 88 minutes in length, it gets to the main storyline very quickly. Breaking In gets a See It! rating because it does what a spectacle of this type is supposed to do, keep viewers on the edge of their seats and wondering what happens next.
Gabrielle Union rises to the occasion in the lead role. She's authentically tough and at the same time necessarily tender while guiding her children through this ordeal. But you can't have a truly great hero, as Union is in this film, without a supremely wicked villain. Of the four thugs, Duncan (Richard Cabral) is the most heartless, and justifiably raises the ire of both Shaun and the viewing audience.
Another interesting cast member is Ajiona Alexus, who at 22, successfully plays Shaun's young teenage daughter. Alexus and Union look so much alike, I checked to see if they are related. They are not.
But Breaking In also is burdened by the weaknesses of this film genre. Characters who can be shot, stabbed, badly beaten but then miraculously recover to the point where they can run fast, climb to rooftops and engage in lengthy, full-blown physical battles. And there are also handguns that shoot an unlimited amount of bullets without being reloaded.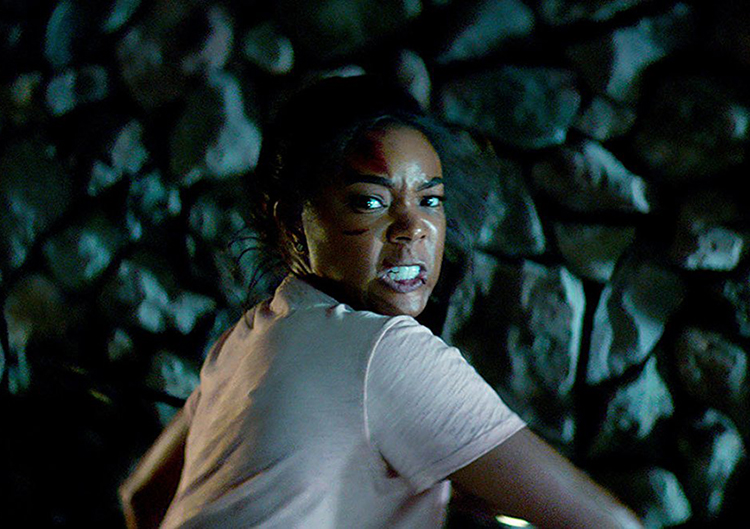 Gabrielle Union stars in the thriller, Breaking In
While writer Ryan Engle created a strong black woman in Shaun, the two black male characters were either dishonest or disgustingly weak and ineffective.
As to our cast diversity rating, Breaking In gets an A-. First, the cast is small which limits the number of roles available. Blacks, whites and a Hispanic actor all have major roles. There are no Asian-Americans featured.
Breaking In is rated PG-13 for violence, menace, bloody images, sexual references, and brief strong language, and, it's a See It!
Last modified onSaturday, 12 May 2018 02:01