Knicks Waive Lamar Odom and Re-Sign Cole Aldrich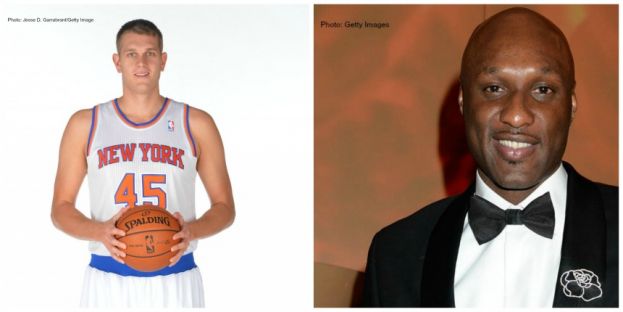 Image: Jesse D. Grrabrant/Getty Images and Getty Images
Photo left to right: Cole Aldrich and Lamar Odom
One Door Closes, Another Opens
The New York Knicks announced that it waived forward Lamar Odom and re-signed Cole Aldrich.
Overall, the What's The 411Sports team likes the New York Knicks' move to re-sign Cole Aldrich.
Aldrich, 6-11, 245-pounds, averaged 2.0 points and 2.8 rebounds in 46 games for the Knicks this past season after originally signing as a free agent on September 24, 2013. The four-year NBA professional is currently playing for New York's entry at the 2014 NBA Summer League in Las Vegas, NV.
However, What's The 411Sports reporter Glenn Gilliam is lamenting over Lamar Odom's release from the team.
Odom, 6-10, 221-pounds, was originally signed as a free agent on April 16, 2014.
How could Lamar Odom blow this opportunity to play in his hometown and for veteran coach Phil Jackson?
VIDEO: Conversation about Cole Aldrich and Lamar Odom