Mob Wives Reality TV Personality Ramona Rizzo Urges Cancer Awareness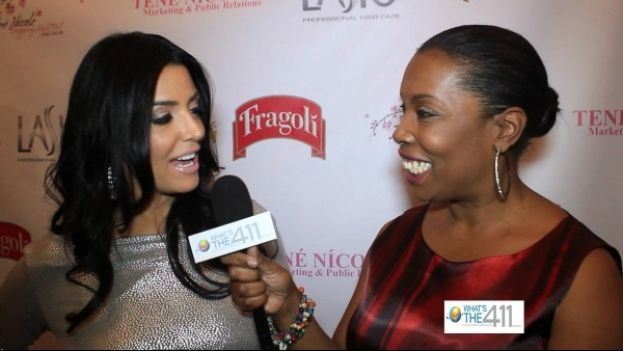 Photo Credit: Alexis Williams/What's The 411 Networks
Ramona Rizzo, Mob Wives, reality TV personality, talking with What's The 411TV' correspondent Barbara Bullard at Shopping Night Out
VIDEO: Mob Wives, Reality TV Personality, Ramona Rizzo attends Shopping Night Out to Support Beating Cancer in Heels
Reality TV personality, Ramona Rizzo, best known for her role on the VH1's reality TV series, Mob Wives, took time from her busy schedule to support a charitable organization that elevates women undergoing cancer treatment.
Ms. Rizzo attended Tene Nicole Marketing and Public Relation's 2nd Annual Fundraiser, Shopping Night Out to support Marlena Ortiz's non-profit organization, Beating Cancer in Heels.
Ms. Rizzo sees Shopping Night Out as a special cause and thought it was important to attend because various cancers run in her family and both her aunt and grandmother are breast cancer survivors.