Celebrity Make-up Artist Priscilla DiStasio Supports Beating Cancer in Heels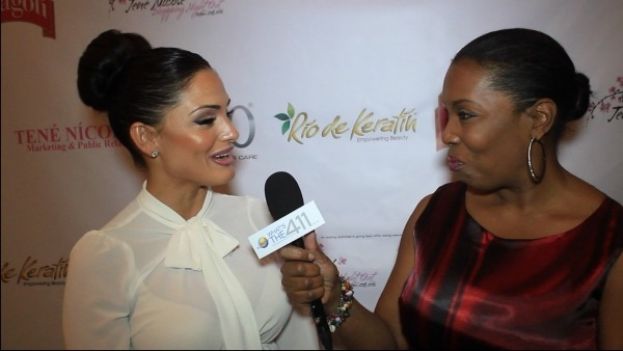 Photo Credit: Alexis Williams/What's The 411 Networks
Celebrity Make-up Artist Priscilla DiStasio talking with What's The 411TV correspondent Barbara Bullard
VIDEO: Celebrity make-up artist Priscilla DiStasio attends Tene Nicole Marketing and Public Relation's 2nd annual fundraiser, Shopping Night Out to support the non-profit organization, Beating Cancer in Heels.
What's The 411 correspondent Barbara Bullard asked Priscilla DiStasio about her motivation for attending Shopping Night Out.
"Well anything I can do to help and help raise money for a good cause is definitely something that I am always down to do," Priscilla DiStasio responded.
Priscilla DiStasio also mentioned that many of her family members were cancer survivors, so the event is meaningful and women have to stay strong.
Switching gears to her career, Priscilla DiStasio is in her third season with The Real Housewives of New Jersey, as a make-up artist to Teresa Giudice.
A mentor to young women, some who are aspiring make-up artists, Priscilla DiStasio advice is to stay positive, keep motivated, be focused and determined because life is short.
Shopping Night Out was conceived by Nikkia McClain, Founder and CEO, Tene Nicole Marketing and Public Relations.
Shopping Night Out benefits Beating Cancer in Heels, a non-profit organization created by Marlena Ortiz, a 28-year-old breast cancer survivor.