Spike Lee and Crystal Lynn Take Selfie at Brooklyn Nets and New York Knicks Game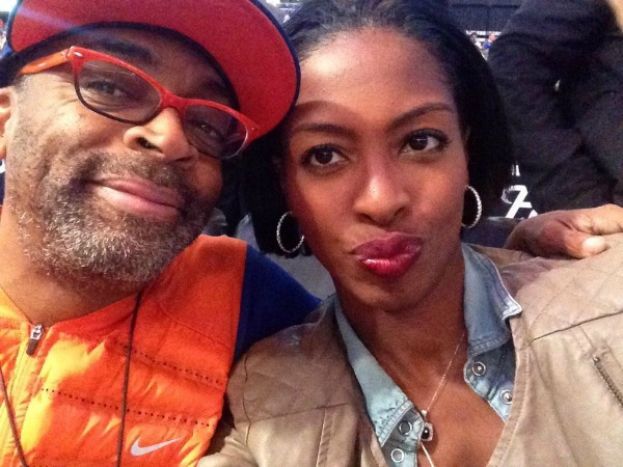 Photo Credit: Crystal Lynn/What's The 411 Networks
Legendary Filmmaker Spike Lee and What's The 411TV and What's The 411Sports reporter Crystal Lynn at Barclays Center for Brooklyn Nets v New York Knicks game.
Spike Lee takes a pregame selfie with What's The 411TV and What's the 411Sports reporter, Crystal Lynn, at the Brooklyn Nets v. New York Knicks game at the Barclays Center.
I guess Spike didn't hold Crystal Lynn's first interview with him against her.
A great day in Brooklyn!