Exuberance Abounds at Barack Obama's 2nd Presidential Inauguration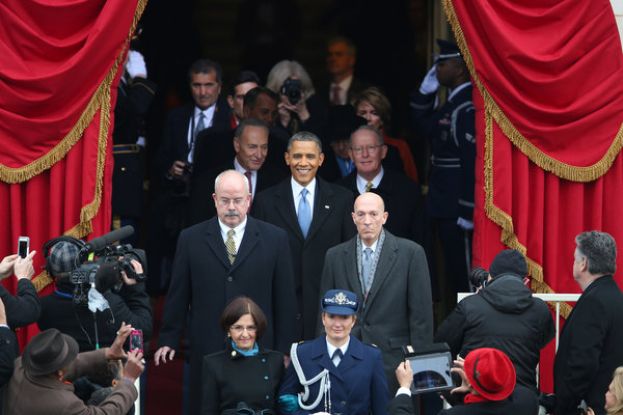 President Barack Obama entering the presidential podium to give his inaugural address after being elected President of the United States for the second time
Video: Americans express hope for President Barack Obama's 2nd term on Inauguration Day 2013
On Monday, January 21, 2013, exuberant citizens braved the cold and lined up before dawn to see history in the making with the second inauguration of President Barack Obama.
It wasn't just first-timers who made the trek to Washington DC, many people who witnessed President Obama's 2009 inauguration, like Laura Hendricks from the state of Maine, came back to show their support. Whether attending for the first or second time, the nearly one million people who packed the National Mall went wild, waving their flags and yelling excitedly once the president was sworn in. The day's importance didn't end with the inauguration, it also marked the beginning of the President's second term and another opportunity to see his vision for the country realized.
What's The 411 correspondent, Kizzy Cox, was right there in the midst of the action and asked the revelers what they hoped the president's vision would include over the next 4 years.