Jamal Joseph and Impact Repertory Theatre at Launch of Walter Thurmond Foundation for Arts and Education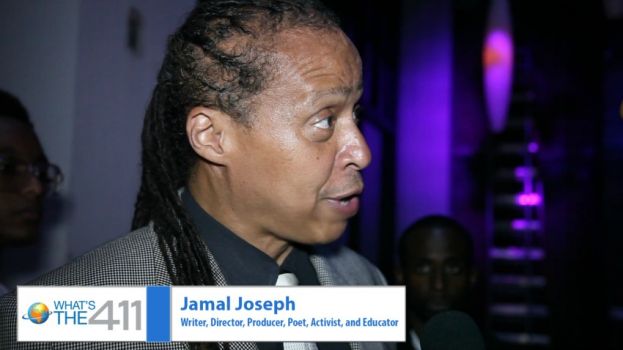 At the launch event for the Walter Thurmond Foundation for Arts and Education, What's The 411Sports reporter Chris Graham had the great fortune to catch up with one of his heroes, artist, poet, director, producer, educator, and founder of Impact Repertory Theatre, Jamal Joseph.
Impact Repertory Theatre is a Harlem-based leadership training and creative arts organization open to young people in Harlem and all over the city. The organization gives free training in leadership, music, dance, drama, creative writing, and spoken word so that young people can create stories around their own lives. The performance and written materials are created by the young people from their own life experiences. The emphasis at Impact Repertory Theatre is on leadership and community service.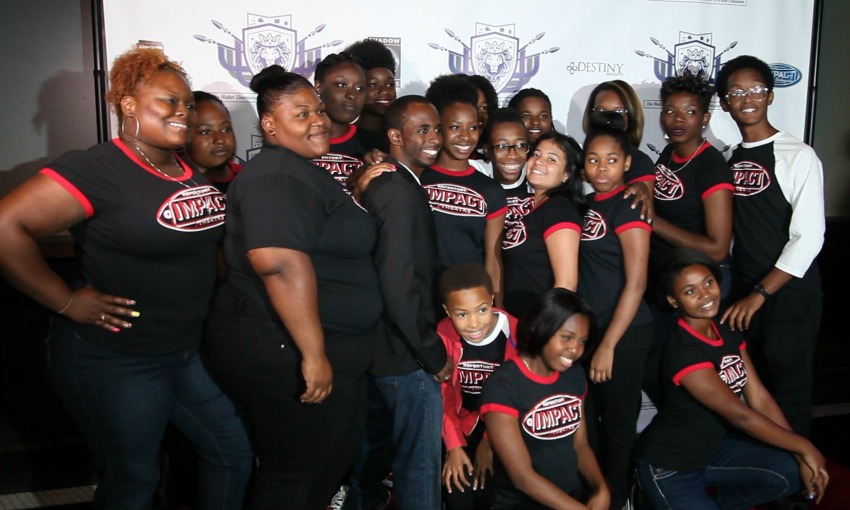 Members of the Impact Youth Repertory Theater at the Walter thurmond Foundation for Arts and Education. Photo Credit: Alexis Williams/What's The 411 Networks
According to Jamal Joseph, "the goal of Impact is not just to get every young person on stage, but to get every young person into college."
Joseph says, "we really think that when you combine that kind of activism with the creative arts that you are creating 'artivists' and that's the goal of Impact."
"Wow, creating something that's new, something that's different, something that's refreshing!", exclaimed Chris Graham.
Jamal Joseph introduced the leaders of Impact that help to operate the organization, as well as co-founder, Raymond Johnson.
A motto that runs through Impact is "Keep a positive thought because a positive thought cannot be denied, PEACE!"
WATCH VIDEO: Jamal Joseph and the Impact Repertory Theatre