Rihanna Launches New Men's Fragrance
Rihanna launches her first-ever fragrance for men, ROGUE MAN by Rihanna. Supposedly, from first contact, ROGUE MAN by Rihanna intoxicates men with a choreographed clash of fragrance notes that are both masculine and ultra-sexy.
ROGUE MAN by Rihanna was designed with top notes comprised of fresh citrus, herbs, and spicy black pepper which offer a clean opening impression. The velvet floral blends, strong undertones of cedar wood, and the primal sensation of labdanum are intended to ignite the senses and linger warmly on skin.
"Building upon the marked success of her women's fragrance line, we are thrilled to join Rihanna on her venture into the men's fragrance category," said Donald Loftus, President of Parlux, Ltd. "ROGUE MAN by Rihanna offers a new constituency of male consumers entrance into the bold world of Rihanna's growing lifestyle brand."
Check out the advertising campaign! It makes a bold statement.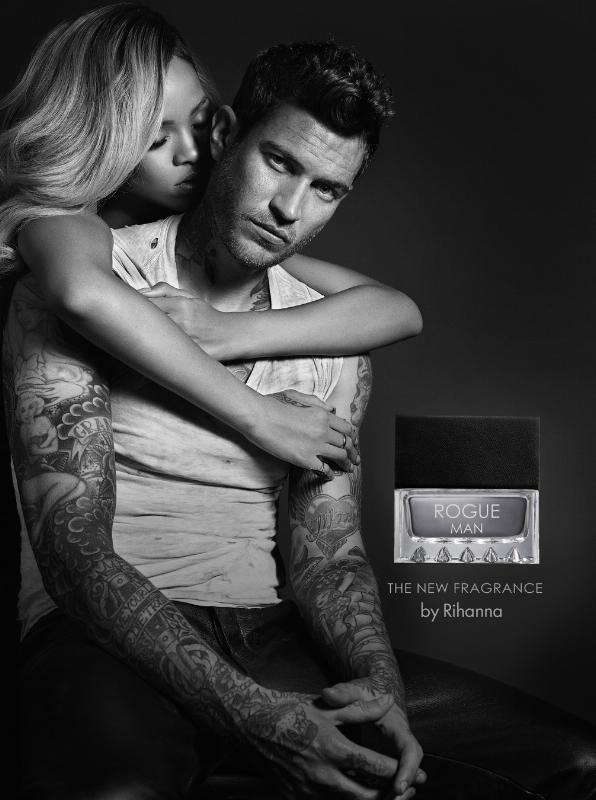 Photo Source: Paralux Fragrances
Shot by legendary fashion photographer Mario Sorrenti, the ROGUE MAN by Rihanna ad campaign explores the rebellious and complex juxtaposition of attraction, sexuality and power. Rihanna was immediately attracted to feature model Daniel Ness for his raw sensuality and knew at first sight that he is the embodiment of the ROGUE MAN.
Rihanna has taken the music, entertainment and fashion industry by storm. As an accomplished performer, she has sold 50 million albums and 180 million digital tracks worldwide making her the top-selling digital artist of all time. She's put out seven albums in seven years, achieved 12 number-one singles and won seven Grammy Awards. With over 4 billion views and 16 Vevo certified videos she is the most viewed artist on Vevo/YouTube.
Rihanna has taken social media by storm. She has over 80 million friends on Facebook. In addition, she is currently the spokesperson for Viva Glam and she's successfully launched four fragrances, two capsule collections with Armani, as well as four River Island collections.
The entry point for the ROGUE MAN Eau de Toilette Spray is $39.00 and is available at Macys.com and select Macy's nationwide.
Hit us back with your personal experiences with Rihanna's ROGUE MAN.