Beauty news: 3am a New Fragrance from Sean "P. Diddy" Combs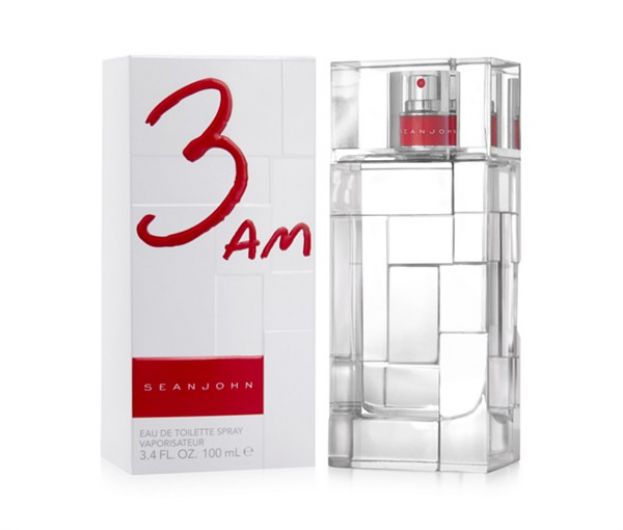 Photo of Sean "Diddy" Combs 3 am Fragrance packaging
Sexually-tinged 3am Ad Breaks Through Clutter in Crowded Fragrance Space
Music mogul and entrepreneur, Sean "P. Diddy" Combs, and singer/model girlfriend, Cassie, are featured in an explicit ad for his new fragrance 3am.
Diddy commented to Style.com and said,
"The concept for the video represents one of the things that 3 a.m. is for me. It's a very one-on-one time. It's a time to have fun and push the envelope a little bit. It's definitely an hour where you would find yourself with a young lady. Anything can happen at 3 a.m., and in the video, you see a fantasy that's in my head of what happened that night."
HollywoodLife.com reported that Macy's rejected the ad.
Combs responded to comments about the ad: "I think if people hear about the video, they're going to hear that it's racy and provocative, but I also think they're going to hear people say that it's beautiful. That whole interaction has nothing to do with sex as much as it has to do with love. My concept is that love is the new sexy."
You be the judge, check out the video with Sean P. Diddy Combs and Cassie below:

Celebrity makeup artist Courtney Rashon is synonymous with all things creative. Known for her ability to transform the ordinary into something breathtaking, her abilities always exceed the expectations. Not only does she possess the skills needed for everyday glamour makeup, she also is a special effects artist as well.
Her company, Courtney Rashon Industries, consists of a full-service beauty entity that provides glamour/beauty and visual effects makeup application, men's grooming, imaging and mentoring for aspiring makeup artists.
Since the birth of her company, she has produced makeup for artists such as Timbaland, Sebastian and Petey Pablo, reality television personalities, Natalie Nunn, of the Bad Girls Club, Exotic from For the Love of Ray J and director Paul Coy Allen of R&B Divas, just to name a few. Also, she has been the key makeup artist for commercials, short films and the social movement documentary From Fatherless to Fatherhood which aired on OWN and Aspire networks. She has also given demonstrations at Robert Fiance Beauty Schools on specialty makeup subjects including bridal makeup and television and film makeup applications.
Latest from Courtney Rashon @CourtneyRashon