Trending Beauty Looks for Fall 2015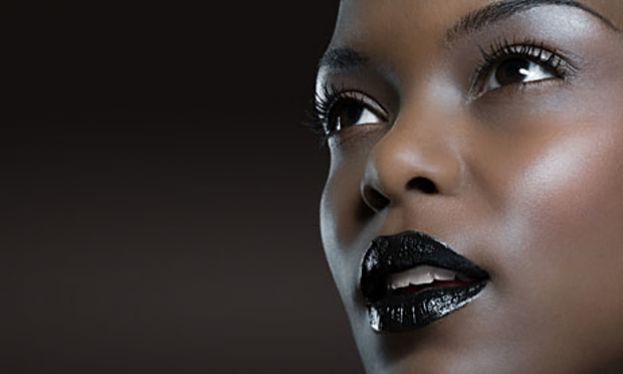 Model wearing goth-colored lipsick
VIDEO: Goth lipstick, smokey eyeshadow; eyeliner; neutral blush colors are among the trending looks for Fall 2015
There have been many trends shown this season on the runway and in magazines since New York Fashion week. Trends always change constantly and some new current looks that are trending have submerged.
All women love to contour, well heavy contouring is now being replace with the use of blush applied to the cheeks. Peach and rose blush are the popular colors currently trending at the moment.
Goth lipstick is the look for the moment right now. Hues of deep purple and black have been surfacing on lips everywhere.
Smokey eyeshadows. Smokey eyeshadow using black, deep browns are very popular. Eyeshadow has to be blended extremely well to create this look.
Also, eyeliner. Eyeliner has no boundaries outside the lines and also rimming the eye looks, which is on both the top lid and bottom.

Celebrity makeup artist Courtney Rashon is synonymous with all things creative. Known for her ability to transform the ordinary into something breathtaking, her abilities always exceed the expectations. Not only does she possess the skills needed for everyday glamour makeup, she also is a special effects artist as well.
Her company, Courtney Rashon Industries, consists of a full-service beauty entity that provides glamour/beauty and visual effects makeup application, men's grooming, imaging and mentoring for aspiring makeup artists.
Since the birth of her company, she has produced makeup for artists such as Timbaland, Sebastian and Petey Pablo, reality television personalities, Natalie Nunn, of the Bad Girls Club, Exotic from For the Love of Ray J and director Paul Coy Allen of R&B Divas, just to name a few. Also, she has been the key makeup artist for commercials, short films and the social movement documentary From Fatherless to Fatherhood which aired on OWN and Aspire networks. She has also given demonstrations at Robert Fiance Beauty Schools on specialty makeup subjects including bridal makeup and television and film makeup applications.
Latest from Courtney Rashon @CourtneyRashon