Time Inc. Fires Essence Editor Constance White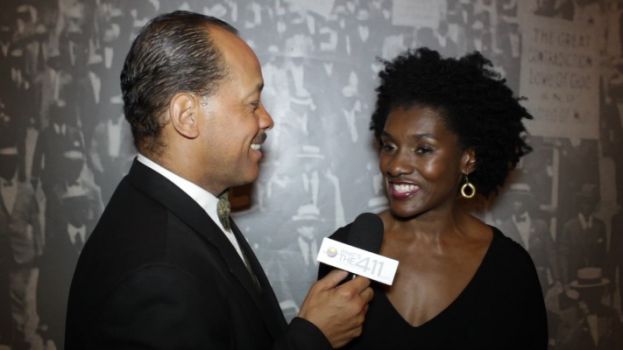 Photo Credit: Alexis Williams/What's The 411 Networks
Andrew Rosario interviewing Constance C.R. White at New York Association of Black Journalists' fundraising gala
Veteran journalist Constance C.R. White is no longer the Editor of Essence magazine. She did not leave to get another job or to retire; according to reports, Time Inc. relieved Ms. White of her duties on Friday.
What's The 411 interviewed Ms. White about a year ago at the New York Association of Black Journalists' Awards Gala and she was so excited about delivering the best magazine product to black women.
What's The 411 also interviewed Ms. White in late November 2012 at the BCA Global Food and Wine Experience (around 9:30), and she was still the biggest cheerleader for Essence and by extension black women.
However yesterday, according to reports, Time Inc. was tired of her advocacy for diverse stories for and about black women and decided it was time to let Ms. White go.
According to published reports, Time, Inc. increasingly made an effort to "limit the way black women were portrayed."
White disagreed with this new direction and constantly had disagreements with her bosses and they eventually told her that her services were no longer needed.
In 2000, Time Inc. purchased 49 percent of Essence Communications Inc., a publishing company that published Essence magazine and other magazine titles. Essence Communications also produced the Essence Music Festival.
In 2005, Time Inc. made a deal with Essence Communications Inc. to purchase the remaining 51 percent it did not already own. The deal placed the ownership of the 34-year-old Essence magazine, the country's number one magazine targeted to black women under white ownership.