Memphis Grizzlies Maul Brooklyn Nets 103-92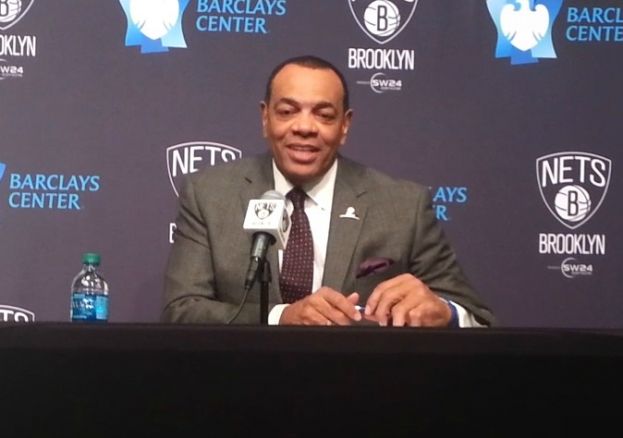 Photo Credit: What's The 411 Networks
Brooklyn Nets head coach Lionel Hollins speaking with the media
Nets Suffer Seventh Straight Loss To Coach Hollins' Former Team
Brooklyn Nets head coach Lionel Hollins faced a beat down against his former team at the Barclays Center Wednesday night. The Memphis Grizzlies, which holds one of the best records in the Western Conference, was led by Zack Randolph who finished with 20 points and 14 rebounds in the 103-92 victory against the Brooklyn Nets. After the game, Randolph reflected on what it was like playing against Hollins, who in-fact holds the record for all-time leader with 214 wins.
"It was different going against your old coach," Randolph said. "(We've) been through a lot. Made history together, did stuff together in Memphis, turned the franchise around, so it was nice to see him out there."
Hollins is still trying to turn the Brooklyn franchise around like he did in Memphis, but he has a long journey ahead of him. A journey that includes rebuilding a team off the court and on. Mason Plumlee, in his second year with Brooklyn has become a more consistent factor of the team.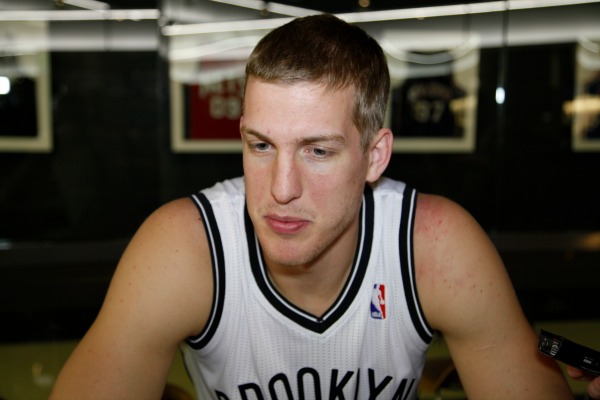 Brooklyn Nets center Mason Plumlee.
"It's tough, man," Plumlee said, who finished with 15 points and nine rebounds. "No one is feeling sorry for us. We just have to get it together and get a win. Whatever that means — less turnovers, getting to the free throw line, being more aggressive. At the end of the day, you can point at everything, but we have to find a way to win."
The Nets can potentially be in contention for the playoffs in the Eastern Conference, but they obviously have to win more games. Before the game, Hollins said he hopes his team can get it together before it's too late.
"We got back to 16-16, and then we lost six in a row," Hollins said. "We've got to somehow find a way to break that six-game losing streak and get back to winning, if we can. Maybe we've maxed out. I don't know. But that's what we're striving for."
Brooklyn Nets Players Missing in Action
Brooklyn played Wednesday's game without Kevin Garnet, who faced a one-game suspension after head butting Dwight Howard in the first quarter in the Nets' loss against Houston this past Monday.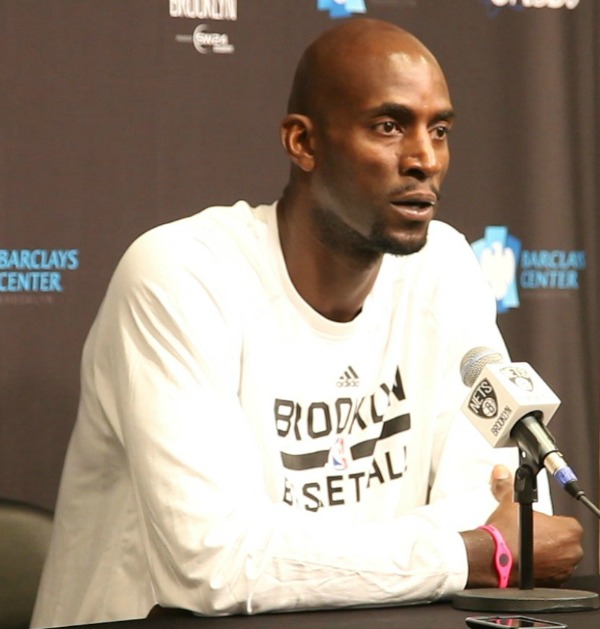 Brooklyn Nets forward Kevin Garnett addressing the media. Photo Credit: What's The 411 Networks
The Nets were also without Deron Williams, who is rehabbing from a cartilage fracture of the 12th rib. There is no word on when the injury-prone player will return.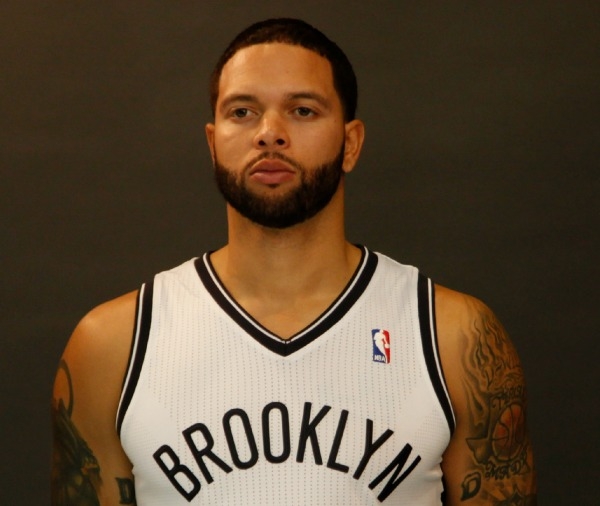 Brooklyn Nets point guard Deron Williams on medical leave with a fractured rib. Photo Credit: Alexis Williams/What's The 411Networks
Coming Down The Pipe for the Brooklyn Nets
The Brooklyn Nets travel to Washington D.C. on Friday to take on the Washington Wizards.