'Same Ole Nets' Fall to Minnesota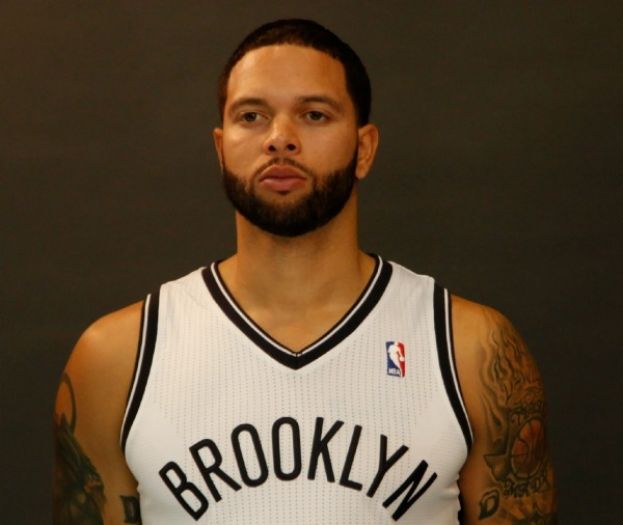 Brooklyn Nets Point Guard Deron Williams
The Nets lost to an inexperienced Minnesota Timberwolves Wednesday night, and much of their 98-91 deficit is attributed to their weak finish in the fourth quarter. More than 16,000 fans gathered at the Barclays Center in Brooklyn to do exactly what they do everything game---cheer their team on. But, in the final few minutes, Brooklyn re-emerged as the same ole Nets. Yes, I said it, re-emerged. Is there anything special about the Nets?
The Nets have been Brooklyn's home team going into the third season, and I'm still watching the same ole Nets. Whether they win or lose, they're still the same ole Nets. Whether or not they have five new players this season, topped with a new coach—they still look like the same ole Nets. Although Deron Williams is healthy now and Brook Lopez seems fine, they are still playing like the same ole Nets.
A healthier Brook Lopez said he was "very disappointed in [himself]" after scoring 10 points Wednesday night. Deron Williams, who finished with 19 points also even expressed his disappointment for how they "closed out the game," but hopes to gain a win againt the Knicks when they play each other for the first time this season on Friday.
I mean, it's still early in the season, right? Although Williams' ankles looked healthy Wednesday, it makes me wonder if he still is the hero of the team. D-Will is undoubtedly Brooklyn's best player and it's evident that his teammates feed off his energy. But the question is, is Williams the best player by default? Is Williams a Derrick Rose, or even a Chris Paul? Back when Williams played for the Utah Jazz, there was much hype about him being one of the best point guards in the league, but can that argument even be supported today? Why are the Nets so reliant of Williams?
In order for the Nets to revitalize and rejuvenate, they need to reinvent their leader of the team. Joe Johnson needs to be more consistent, and the pressure on D-Will needs to be lifted. Otherwise, we'll keep seeing the same ole Nets.