Neda Hakakian Supports Beating Cancer in Heels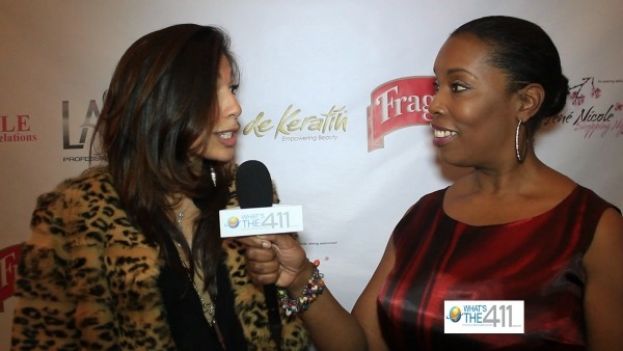 Photo Credit: Alexis Williams/What's The 411 Networks
Neda Hakakian, P.Luca4Barami, Vice President of Merchandising and Professional Services, talking with What's The 411 correspondent, Barbara Bullard on the red carpet at the Shopping Night Out event to benefit Beating Cancer in Heels
VIDEO: Neda Hakakian donates fur vest to Shopping Night Out, the fundraising event to support Beating Cancer in Heels
Neda Hakakian, P.Luca4Barami, Vice President of Merchandising and Professional Services, attended Tene Nicole Marketing and Public Relation's 2nd annual fundraiser, Shopping Night Out to support the non-profit organization, Beating Cancer in Heels.
Super excited about donating a fur vest for Shopping Night Out's silent auction, Neda was just as excited about being at the event to help raise money for a great cause with great people.
Neda also shared the news that Barami just launched a new collection, P. Luca.
"Barami is my father and he has been in business for over 20 years dressing fabulous ladies and I hope to dress the next generation of fabulous ladies," Neda told What's The 411's Barbara Bullard.
"We're a New York City-based brand and we do fun affordable fashion for fun trend-setting women, she added"
Shopping Night Out, a breast cancer awareness event,was conceived by Nikkia McClain, Founder and CEO, Tene Nicole Marketing and Public Relations.
Shopping Night Out benefits Beating Cancer in Heels, a non-profit organization created by Marlena Ortiz, a 28-year-old breast cancer survivor.